Relics & Rituals

(Shanti Arts Publishing, Summer 2022)

"Relics & Rituals celebrates the habits of mind and the passages of time with dark imagination and striking imagery, paying homage to human perseverance, triumph, and courage."
--Steven Pinker, Johnstone Professor of Psychology, Harvard University, and the author of The Language Instinct and The Sense of Style.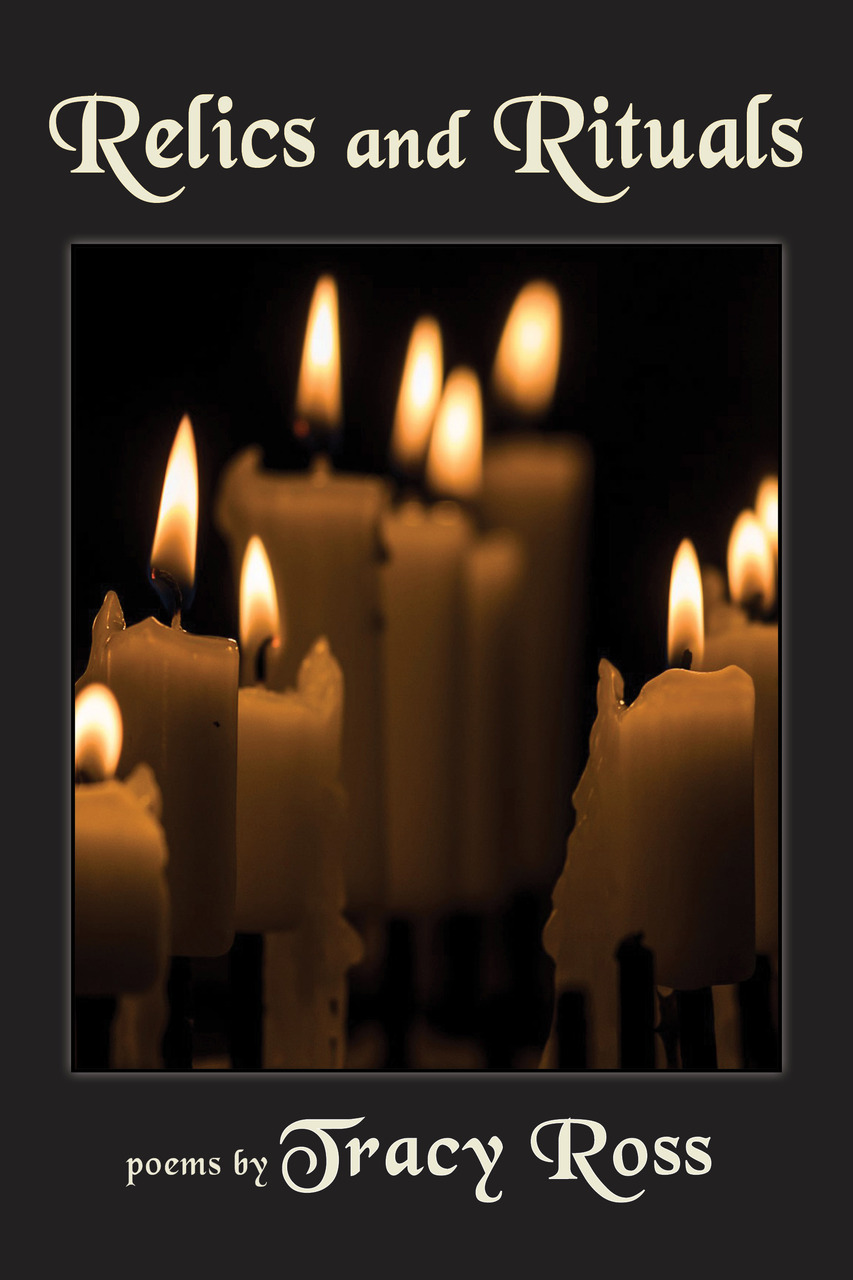 Relics & Rituals is a journey through the possibilities of experience and brings the mind to light as an uncharted frontier. Each poem, whether it be with the broad strokes of allegory immersed in personal quest, or small epiphanies in slice of life portrayals, her treatment of the human condition is left as an open question that begs examination and transforms the ordinary with leaps of intuitive exploration. Ultimately, Relics & Rituals, like much of Ross's work, touches on the psychological implications of humanity at large and uses the lens of verse and metaphor to illuminate the conditions we experience as a collective.
We carry physical artifacts as evidence of our existence to mark our presence in time's continuum. We use habits of behavior and the rituals of daily life embedded in the passages of time to somehow help us cope with impermanence. But time goes forward...and the writer types faster...only leaving ellipses on the page...
BIO:

Tracy Ross is a poet and writer. Her work aspires to explore the transformative elements of technology, modern isolation, and human disconnect on the mind. Her first collection of poetry, Broken Signals (Trials of Disconnect) is available from Shanti Arts Press. Her novella, Certainty of One--A Tale of Education Automation was released in November of 2018 by Adelaide Press. James Dean and the Beautiful Machine was published in 2020. Her new work of poetry Relics and Rituals (July 2022) is now available. Her first collection of short stories, Binary Logic, will be coming out in late 2022. (Between the Lines Publishing). She is a graduate of Roosevelt University in Chicago and Augsburg University's MFA program in Minneapolis. She also holds a MS in Education from Bemidji State University, MN.